You Don't Have to Take Our Word for It!

Here's what some of our satisfied customers have to say about Muffler Brothers Bellbrook: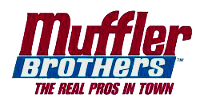 We have taken our vehicles to Muffler Brothers in Bellbrook, and in Franklin, and have always been taken care of well. Prices are very reasonable, and they don't try to add extra things they think should be done. I was particularly impressed on our most recent experience where we took our minivan in because the sliding door had come off the track, leaving the door slightly open. Friday afternoon they called us to let us know that they couldn't perform the repair. They had also seen that a thunderstorm was coming, and they have moved it inside so it wouldn't get wet. We were not able to pick it up until the next morning, and when we arrived they had it running to charge the battery since the light had run it down. They charged us nothing for this. My overall experience is that they really take good care of their customers.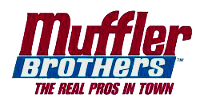 Best shop in the area! Quality work with quality technicians! Doug always gives the Best Prices in town!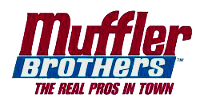 Best garage I've ever used. They always find the simplest, least costly fix. A dealer spent all day troubleshooting an electrical issue, didn't find the problem, and told me not only that is have to bring my truck back, but that they would likely need multiple days to find the problem. Muffler Bros troubleshoot it and fixed in one day for less than the dealer charged for not even fixing it.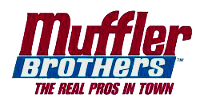 Great service, worked up an estimate for insurance work, made sure everything was covered, and made the repairs in a timely fashion.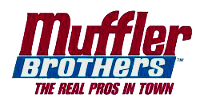 Fast great service great sounding flowmaster put on.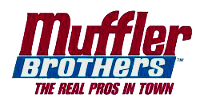 This is the only car repair shop that you can trust, plain and simple. They treat everyone with respect and do not try to up-sell anything. I can also attest (on my wife's behalf) that they don't take advantage of female customers.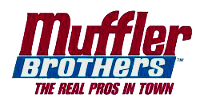 Amazing customer service! Goes above and beyond to help their customers.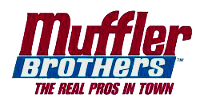 I have never been so pleased with a car servicing before! They are so kind here and very prompt in getting you in and getting the job done right. I reccomend this place to everyone!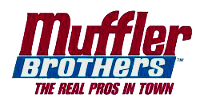 Doug and the team are the BEST! They are honesr, hardworking, and not pushy,. JUST SERVICE WITH A SMILE!!!! They back the work they do. I will definitely call them the next time i need work done. A+++++++++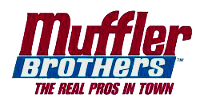 These guys are the BEST! Always 11/10 level service, so friendly, and great prices and work! Been going there for years, I HIGHLY recommend them! :)